Cobble Hill Cinemas
265 Court Street
Brooklyn, NY 11231 United States
Movie info (718) 596-9113
Out of the Furnace
(R)
Rated for strong violence, language and drug content

Christian Bale, Woody Harrelson
- 1 hr. 56 mins.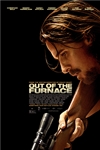 Russell Baze has a rough life: he works a dead-end blue collar job at the local steel mill by day, and cares for his terminally ill father by night. When Russell's brother Rodney returns home from serving time in Iraq, he gets lured into one of the most ruthless crime rings in the Northeast and mysteriously disappears. The police fail to crack the case, so - with nothing left to lose - Russell takes matters into his own hands, putting his life on the line to seek justice for his brother.
Official Site
Trailer
---
Frozen
(PG)
Rated for some action and mild rude humor

Kristen Bell, Idina Menzel
- 1 hr. 48 mins.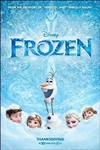 Fearless optimist Anna sets off on an epic journey-teaming up with rugged mountain man Kristoff and his loyal reindeer Sven-to find her sister Elsa, whose icy powers have trapped the kingdom of Arendelle in eternal winter. Encountering Everest-like conditions, mystical trolls and a hilarious snowman named Olaf, Anna and Kristoff battle the elements in a race to save the kingdom.
Official Site
Trailer
---
The Hunger Games: Catching Fire
(PG-13)
Rated for intense sequences of violence and action, some frightening images, thematic elements, a suggestive situation and language

Jennifer Lawrence, Josh Hutcherson
- 2 hr. 26 mins.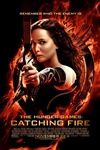 The film begins as Katniss Everdeen has returned home safe after winning the 74th Annual Hunger Games along with fellow tribute Peeta Mellark. Winning means that they must turn around and leave their family and close friends, embarking on a "Victor's Tour" of the districts. Along the way Katniss senses that a rebellion is simmering, but the Capitol is still very much in control as President Snow prepares the 75th Annual Hunger Games (The Quarter Quell) - a competition that could change Panem forever.
Official Site
Trailer
---
The Book Thief
(PG-13)
Rated for some violence and intense depiction of thematic material

Geoffrey Rush, Emily Watson
- 2 hr. 11 mins.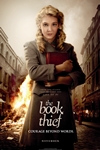 Based on the beloved international bestselling book, The Book Thief tells the story of Liesel, an extraordinary and courageous young girl sent to live with a foster family in World War II Germany. She learns to read with encouragement from her new family and Max, a Jewish refugee who they are hiding under the stairs. For Liesel and Max, the power of words and imagination become the only escape from the tumultuous events happening around them. This film is a life-affirming story of survival and of the resilience of the human spirit.
Official Site
Trailer
---
Dallas Buyers Club
(R)
Rated for pervasive language, some strong sexual content, nudity and drug use

Matthew McConaughey, Jared Leto
- 1 hr. 57 mins.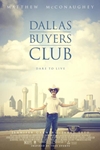 A son of Texas, Ron Woodroof is an electrician and rodeo cowboy. In 1985, he is well into an unexamined existence with a devil-may-care lifestyle. Suddenly, Ron is blindsided by being diagnosed as H.I.V.-positive and given 30 days to live. Yet he will not, and does not, accept a death sentence.
His crash course of research reveals a lack of approved treatments and medications in the U.S., so Ron crosses the border into Mexico. There, he learns about alternative treatments and begins smuggling them into the U.S., challenging the medical and scientific community including his concerned physician, Dr. Eve Saks.
An outsider to the gay community, Ron finds an unlikely ally in fellow AIDS patient Rayon, a transsexual who shares Ron's lust for life. Rayon also shares Ron's entrepreneurial spirit: seeking to avoid government sanctions against selling non-approved medicines and supplements, they establish a "buyers club," where H.I.V.-positive people pay monthly dues for access to the newly acquired supplies. Deep in the heart of Texas, Ron's pioneering underground collective beats loud and strong. With a growing community of friends and clients, Ron fights for dignity, education, and acceptance. In the years following his diagnosis, the embattled Lone Star loner lives life to the fullest like never before.
Official Site
Trailer
---
Gravity 3D
(PG-13)
Rated for intense perilous sequences, some disturbing images and brief strong language

George Clooney, Sandra Bullock
- 1 hr. 31 mins.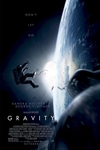 Dr. Ryan Stone is a brilliant medical engineer on her first shuttle mission, with veteran astronaut Matt Kowalsky. But on a seemingly routine spacewalk, disaster strikes. The shuttle is destroyed, leaving Stone and Kowalsky completely alone - tethered to nothing but each other and spiraling out into the blackness. The deafening silence tells them they have lost any link to Earth...and any chance for rescue. As fear turns to panic, every gulp of air eats away at what little oxygen is left. But the only way home may be to go further out into the terrifying expanse of space.
Official Site
Trailer
---