Cobble Hill Cinemas
265 Court Street
Brooklyn, NY 11231 United States
Movie info (718) 596-9113
The Magnificent Seven
(PG-13)
Rated for extended and intense sequences of Western violence, and for historical smoking, some language and suggestive material

Denzel Washington, Chris Pratt
- 2 hr. 13 mins.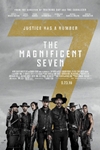 With the town of Rose Creek under the deadly control of industrialist Bartholomew Bogue, the desperate townspeople employ protection from seven outlaws, bounty hunters, gamblers and hired guns - Sam Chisolm, Josh Farraday, Goodnight Robicheaux, Jack Horne, Billy Rocks, Vasquez, and Red Harvest. As they prepare the town for the violent showdown that they know is coming, these seven mercenaries find themselves fighting for more than money.
Official Site
Trailer
---
Storks
(PG)
Rated for mild action and some thematic elements

Andy Samberg, Kelsey Grammer
- 1 hr. 27 mins.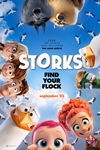 Storks deliver babies... or at least they used to. Now they deliver packages for global internet giant Cornerstore.com. Junior, the company's top delivery stork, is about to be promoted when he accidentally activates the Baby Making Machine, producing an adorable and wholly unauthorized baby girl. Desperate to deliver this bundle of trouble before the boss gets wise, Junior and his friend Tulip, the only human on Stork Mountain, race to make their first-ever baby drop - in a wild and revealing journey that could make more than one family whole and restore the storks' true mission in the world.
Official Site
Trailer
---
Bridget Jones's Baby
(R)
Rated for language, sex references and some nudity

Renée Zellweger, Colin Firth
- 2 hr. 2 mins.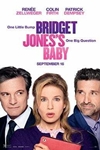 After breaking up with Mark Darcy, Bridget Jones's "happily ever after" hasn't quite gone according to plan. Forty something and single again, she decides to focus on her job as top news producer and surround herself with old friends and new. For once, Bridget has everything completely under control. What could possibly go wrong?
Then her love life takes a turn and Bridget meets a dashing American named Jack, the suitor who is everything Mr. Darcy is not. In an unlikely twist she finds herself pregnant, but with one hitch - she can only be fifty percent sure of the identity of her baby's father.
Official Site
Trailer
---
Sully
(PG-13)
Rated for some peril and brief strong language

Tom Hanks, Laura Linney
- 1 hr. 36 mins.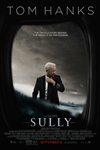 On January 15, 2009, the world witnessed the "Miracle on the Hudson" when Captain "Sully" Sullenberger glided his disabled plane onto the frigid waters of the Hudson River, saving the lives of all 155 aboard. However, even as Sully was being heralded by the public and the media for his unprecedented feat of aviation skill, an investigation was unfolding that threatened to destroy his reputation and his career.
Official Site
Trailer
---
Hell or High Water
(R)
Rated for some strong violence, language throughout and brief sexuality

Jeff Bridges, Chris Pine
- 1 hr. 42 mins.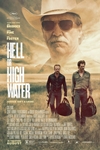 Two brothers -- Toby, a straight-living, divorced father trying to make a better life for his son; and Tanner, a short-tempered ex-con with a loose trigger finger -- come together to rob branch after branch of the bank that is foreclosing on their family land. The hold-ups are part of a last-ditch scheme to take back a future that powerful forces beyond their control have stolen from under their feet. Vengeance seems to be theirs until they find themselves in the crosshairs of a relentless, foul-mouthed Texas Ranger looking for one last triumph on the eve of his retirement. As the brothers plot a final bank heist to complete their plan, a showdown looms at the crossroads where the last honest law man and a pair of brothers with nothing to live for except family collide.
Official Site
Trailer
---