Cobble Hill Cinemas
265 Court Street
Brooklyn, NY 11231 United States
Movie info (718) 596-9113
A Tale of Love and Darkness
(PG-13)
Rated for thematic content and some disturbing violent images

Natalie Portman, Gilad Kahana
- 1 hr. 38 mins.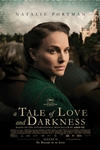 Based on the memories of Amos Oz, growing up in Jerusalem in the years before Israeli statehood with Arieh, his academic father and Fania, his dreamy, imaginative mother. They were one of many Jewish families who moved to Palestine from Europe during the 1930s and 40s to escape persecution. Arieh was cautiously hopeful for the future but Fania wanted much more. When independence didn't bring the renewed sense of life that Fania had hoped for, she slipped into solitude and sadness. Unable to help her, Amos was forced to say an untimely good-bye. As he witnessed the birth of Israel, he had to come to terms with his own new beginning.
Official Site
Trailer
---
War Dogs
(R)
Rated for language throughout, drug use and some sexual references

Jonah Hill, Miles Teller
- 1 hr. 54 mins.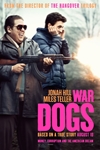 Two friends in their early 20s living in Miami Beach during the Iraq War, exploit a little-known government initiative that allows small businesses to bid on U.S. Military contracts. Starting small, they begin raking in big money and are living the high life. But the pair gets in over their heads when they land a 300 million dollar deal to arm the Afghan Military—a deal that puts them in business with some very shady people, not the least of which turns out to be the U.S. Government.
Official Site
Trailer
---
Florence Foster Jenkins
(PG-13)
Rated for brief suggestive material

Meryl Streep, Hugh Grant
- 1 hr. 50 mins.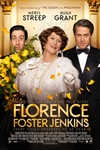 This film tells the inspirational true story of a New York heiress, Florence, who obsessively pursued her dream of becoming a great singer. The voice she heard in her head was divine, but to the rest of the world it was hilariously awful. At private recitals, her devoted husband and manager, St Clair Bayfield, managed to protect Florence from the truth. But when Florence decided to give her first public concert at New York's Carnegie Hall, St Clair realised he had perhaps bitten off more than he could chew.
Official Site
Trailer
---
Sausage Party
(R)
Rated for strong crude sexual content, pervasive language, and drug use

Seth Rogen, Kristen Wiig
- 1 hr. 29 mins.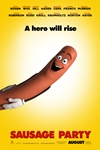 One sausage leads a group of supermarket products on a quest to discover the truth about their existence and what really happens when they are chosen to leave the grocery store.
Official Site
Trailer
---
Indignation
(R)
Rated for sexual content and some language

Logan Lerman, Sarah Gadon
- 1 hr. 50 mins.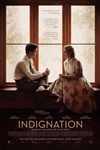 Marcus Messner, a brilliant working class Jewish boy from Newark, New Jersey, travels on scholarship to a small, conservative college in Ohio, thus exempting him from being drafted into the Korean War. But once there, Marcus's growing infatuation with his beautiful classmate Olivia Hutton, and his clashes with the college's imposing Dean, Hawes Caudwell, put him and his family's best laid plans to the ultimate test.
Official Site
Trailer
---
Café Society
(PG-13)
Rated for some violence, a drug reference, suggestive material and smoking

Kristen Stewart, Jesse Eisenberg
- 1 hr. 36 mins.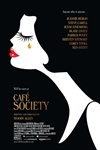 Set in the 1930s, Woody Allen's bittersweet romance CAFÉ SOCIETY follows Bronx-born Bobby Dorfman to Hollywood, where he falls in love, and back to New York, where he is swept up in the vibrant world of high society nightclub life.
Official Site
Trailer
---