Cobble Hill Cinemas
265 Court Street
Brooklyn, NY 11231 United States
Movie info (718) 596-9113
Dunkirk
(PG-13)
Rated for intense war experience and some language

Tom Hardy, Mark Rylance
- 1 hr. 47 mins.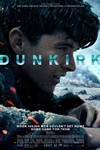 In May 1940, Germany advanced into France, trapping Allied troops on the beaches of Dunkirk. Under air and ground cover from British and French forces, troops were slowly and methodically evacuated from the beach using every serviceable naval and civilian vessel that could be found. At the end of this heroic mission, 330,000 French, British, Belgian and Dutch soldiers were safely evacuated.
Official Site
Trailer
---
Lady Macbeth
(R)
Rated for some disturbing violence, strong sexuality/nudity, and language.

Florence Pugh, Christopher Fairbank
- 1 hr. 29 mins.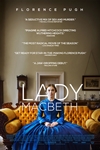 Rural England, 1865. Katherine is stifled by her loveless marriage to a bitter man twice her age, and his cold, unforgiving family. When she embarks on a passionate affair with a young worker on her husband's estate, a force is unleashed inside her so powerful that she will stop at nothing to get what she wants.
Official Site
Trailer
---
War for the Planet of the Apes
(PG-13)
Rated for sequences of sci-fi violence and action, thematic elements, and some disturbing images

Andy Serkis, Woody Harrelson
- 2 hr. 20 mins.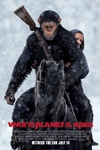 In War for the Planet of the Apes, the third chapter of the critically acclaimed blockbuster franchise, Caesar and his apes are forced into a deadly conflict with an army of humans led by a ruthless Colonel. After the apes suffer unimaginable losses, Caesar wrestles with his darker instincts and begins his own mythic quest to avenge his kind. As the journey finally brings them face to face, Caesar and the Colonel are pitted against each other in an epic battle that will determine the fate of both their species and the future of the planet.
Official Site
Trailer
---
Spider-Man: Homecoming
(PG-13)
Rated for sci-fi action violence, some language and brief suggestive comments

Tom Holland, Michael Keaton
- 2 hr. 13 mins.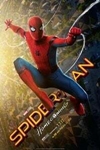 A young Peter Parker/Spider-Man begins to navigate his newfound identity as the web-slinging super hero. Thrilled by his experience with the Avengers, Peter returns home, where he lives with his Aunt May, under the watchful eye of his new mentor Tony Stark. Peter tries to fall back into his normal daily routine - distracted by thoughts of proving himself to be more than just your friendly neighborhood Spider-Man - but when the Vulture emerges as a new villain, everything that Peter holds most important will be threatened.
Official Site
Trailer
---
The Big Sick
(R)
Rated for language including some sexual references

Holly Hunter, Zoe Kazan
- 1 hr. 59 mins.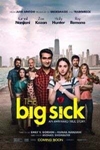 Based on the real-life courtship between Kumail Nanjiani and Emily V. Gordon, THE BIG SICK tells the story of Pakistan-born aspiring comedian Kumail, who connects with grad student Emily after one of his standup sets. However, what they thought would be just a one-night stand blossoms into the real thing, which complicates the life that is expected of Kumail by his traditional Muslim parents.
Official Site
Trailer
---