Cobble Hill Cinemas
265 Court Street
Brooklyn, NY 11231 United States
Movie info (718) 596-9113
The Lost City of Z
(PG-13)
Rated for violence, disturbing images, brief strong language and some nudity

Tom Holland, Charlie Hunnam
- 2 hr. 20 mins.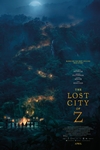 The film tells the incredible true story of British explorer Percy Fawcett, who journeys into the Amazon at the dawn of the 20th century and discovers evidence of a previously unknown, advanced civilization that may have once inhabited the region. Despite being ridiculed by the scientific establishment who regard indigenous populations as "savages," the determined Fawcett - supported by his devoted wife, son and aide-de-camp - returns time and again to his beloved jungle in an attempt to prove his case, culminating in his mysterious disappearance in 1925.
Official Site
Trailer
---
A Quiet Passion
(PG-13)
Rated for thematic elements, disturbing images and brief suggestive material

Cynthia Nixon, Jennifer Ehle
- 2 hr. 5 mins.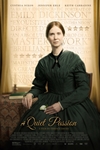 A Quiet Passion is Terence Davies' biographical drama detailing the life of Emily Dickinson; her loves, her struggles, and her magnificent poetry. Shot on set in Belgium and on location in Amherst, Massachusetts, A Quiet Passion paints a sympathetic but far from idealistic portrait of Emily's life.
Official Site
Trailer
---
Colossal
(R)
Rated for language

Anne Hathaway, Jason Sudeikis
- 1 hr. 50 mins.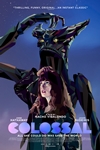 Gloria is an out-of-work girl who, after getting kicked out of her apartment by her boyfriend, is forced to leave her life in New York and move back to her hometown. When news reports surface that a giant creature is destroying Seoul, South Korea, Gloria gradually comes to the realization that she is somehow connected to this far-off phenomenon. As events begin to spin out of control, Gloria must determine why her seemingly insignificant existence has such a colossal effect on the fate of the world.a
Official Site
Trailer
---
The Boss Baby
(PG)
Rated for some mild rude humor

Alec Baldwin, Steve Buscemi
- 1 hr. 37 mins.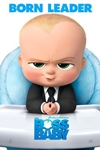 A hilariously universal story about how a new baby's arrival impacts a family, told from the point of view of a delightfully unreliable narrator, a wildly imaginative 7 year old named Tim.
Official Site
Trailer
---
Beauty and the Beast
(PG)
Rated for some action violence, peril and frightening images.

Emma Watson, Dan Stevens
- 2 hr. 19 mins.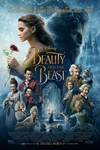 The fantastic journey of Belle, a bright, beautiful and independent young woman who is taken prisoner by a beast in his castle. Despite her fears, she befriends the castle's enchanted staff and learns to look beyond the Beast's hideous exterior and realize the kind heart and soul of the true Prince within.
Official Site
Trailer
---