The Dead Don't Die
(R)
Rated for zombie violence/gore, and for language

Bill Murray, Adam Driver
- 1 hr. 43 mins.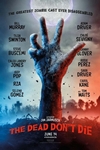 The peaceful town of Centerville is faced with a horde of zombies as the dead begin to come out of their graves.
Official Site
Trailer
---
Men In Black: International
(PG-13)
Rated for sci-fi action some language and suggestive material

Chris Hemsworth, Tessa Thompson
- 1 hr. 55 mins.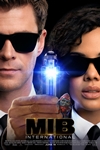 The Men in Black have always protected the Earth from the scum of the universe. In this new adventure, they tackle their biggest, most global threat to date: a mole in the Men in Black organization.
Official Site
Trailer
---
Dark Phoenix
(PG-13)
Rated for intense sequences of sci-fi violence and action including some gunplay, disturbing images, and brief strong language

James McAvoy, Michael Fassbender
- 1 hr. 53 mins.
This is the story of one of the X-Men's most beloved characters, Jean Grey, as she evolves into the iconic DARK PHOENIX. During a life-threatening rescue mission in space, Jean is hit by a cosmic force that transforms her into one of the most powerful mutants of all. Wrestling with this increasingly unstable power as well as her own personal demons, Jean spirals out of control, tearing the X-Men family apart and threatening to destroy the very fabric of our planet. The film is the most intense and emotional X-Men movie ever made. It is the culmination of 20 years of X-Men movies, as the family of mutants that we've come to know and love must face their most devastating enemy yet -- one of their own.
Official Site
Trailer
---
The Secret Life of Pets 2
(PG)
Rated for some action and rude humor

Kevin Hart, Jenny Slate
- 1 hr. 26 mins.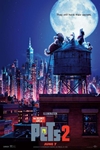 Terrier Max is coping with some major life changes. His owner is now married and has a toddler, Liam. Max is so worried about protecting the boy that he develops a nervous tic. On a family trip to a farm, Max and mutt Duke encounter canine-intolerant cows, hostile foxes and a terrifying turkey, all of which only elevates Max's anxiety. Luckily, Max gets some guidance from veteran farm dog Rooster, who pushes Max to ditch his neuroses, find his inner alpha, and give Liam a little more freedom.
Official Site
Trailer
---
Rocketman
(R)
Rated for language throughout, some drug use and sexual content

Taron Egerton, Jamie Bell
- 2 hr. 1 mins.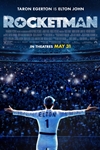 ROCKETMAN is an epic musical fantasy about the incredible human story of Elton John's breakthrough years. The film follows the fantastical journey of transformation from shy piano prodigy Reginald Dwight into international superstar Elton John. This inspirational story - set to Elton John's most beloved songs and performed by star Taron Egerton - tells the universally relatable story of how a small-town boy became one of the most iconic figures in pop culture. ROCKETMAN also stars Jamie Bell as Elton's longtime lyricist and writing partner Bernie Taupin, Richard Madden as Elton's first manager, John Reid, and Bryce Dallas Howard as Elton's mother Sheila Farebrother.
Official Site
Trailer
---
Booksmart
(R)
Rated for strong sexual content and language throughout, drug use and drinking - all involving teens

Kaitlyn Dever, Beanie Feldstein
- 1 hr. 42 mins.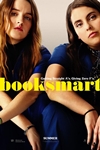 The story follows Dever and Feldstein's characters, two academic superstars and best friends who, on the eve of their high school graduation, suddenly realize that they should have worked less and played more. Determined never to fall short of their peers, the girls set out on a mission to cram four years of fun into one night.
Official Site
Trailer
---