Cobble Hill Cinemas
265 Court Street
Brooklyn, NY 11231 United States
Movie info (718) 596-9113
The Addams Family
(PG)
Rated for macabre and suggestive humor, and some action

Oscar Isaac, Charlize Theron
- 1 hr. 45 mins.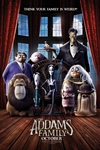 Get ready to snap your fingers! The first family of Halloween, the Addams Family, is back on the big screen in the first animated comedy about the kookiest family on the block. Funny, outlandish, and completely iconic, the Addams Family redefines what it means to be a good neighbor.
Official Site
Trailer
---
Joker
(R)
Rated for strong bloody violence, disturbing behavior, language and brief sexual images

Joaquin Phoenix, Robert De Niro
- 2 hr. 2 mins.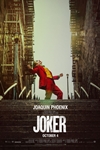 "Joker" centers around the iconic arch-nemesis and is an original, standalone story not seen before on the big screen. The exploration of Arthur Fleck (Joaquin Phoenix), a man disregarded by society, is not only a gritty character study, but also a broader cautionary tale.
Official Site
Trailer
---
Abominable
(PG)
Rated for some action and mild rude humor

Chloe Bennet, Albert Tsai
- 1 hr. 32 mins.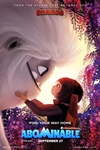 When teenage Yi (Chloe Bennet, Marvel's Agents of S.H.I.E.L.D.) encounters a young Yeti on the roof of her apartment building in Shanghai, she and her mischievous friends, Jin (Tenzing Norgay Trainor) and Peng (Albert Tsai), name him "Everest" and embark on an epic quest to reunite the magical creature with his family at the highest point on Earth.
But the trio of friends will have to stay one-step ahead of Burnish (Eddie Izzard), a wealthy man intent on capturing a Yeti, and zoologist Dr. Zara (Sarah Paulson) to help Everest get home.
Official Site
Trailer
---
Downton Abbey
(PG)
Rated for thematic elements, some suggestive material, and language

Hugh Bonneville, Laura Carmichael
- 2 hr. 1 mins.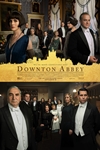 Downton Abbey follows the lives of the Crawley family and the servants who worked for them at the turn of the 20th century in an Edwardian English country house.
Official Site
Trailer
---