Cobble Hill Cinemas
265 Court Street
Brooklyn, NY 11231 United States
Movie info (718) 596-9113
Potiche

(NR)

4/8/2011
Gérard Depardieu, Catherine Deneuve - 103 min.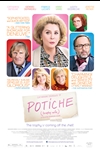 A housewife takes over her husband's umbrella business after his illness.
Official Site
Trailer
---
Your Highness
(R)
4/8/2011
Rated for strong crude and sexual content, pervasive language, nudity, violence and some drug use

Danny McBride, James Franco
- 102 min.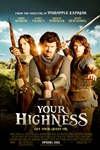 Throughout history, tales of chivalry have burnished the legends of brave, handsome knights who rescue fair damsels, slay dragons and conquer evil. But behind many a hero is a good-for-nothing younger brother trying just to stay out of the way of those dragons, evil and trouble in general. Danny McBride and James Franco team up for an epic comedy adventure set in a fantastical world-Your Highness. As two princes on a daring mission to save their land, they must rescue the heir apparent's fiancée before their kingdom is destroyed.
Official Site
Trailer
---
Rio 3D
(PG)
4/15/2011
Rated for mild off color humor

Jesse Eisenberg, Anne Hathaway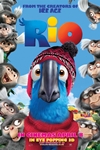 "Rio" centers on a nerdy macaw that leaves the comforts of his cage in small-town Minnesota and heads to Rio de Janeiro.
Official Site
Trailer
---